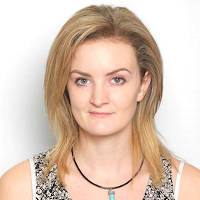 Hannah Dury
DPhil Student
Main research area: Vision
---
St Hilda's College
---
Bio
---
Hannah first developed an interest in visual learning and attention during her BSc in Psychology at the University of Exeter. She followed this with an MRes in Cognitive Neuropsychology at the Vrije Universiteit Amsterdam, during which she was introduced to the study of neural networks.
While still very much interested in the human side of neuroscientific research, she decided to explore her growing fascination with Artificial Intelligence by joining OFTNAI in early 2015 and beginning a DPhil later the same year.
research summary
---
I'm particularly interested in using computational modelling as a tool to investigate theories of brain function. Currently I'm focusing on using visual learning models to optimise a clinical treatment for depression and anxiety known as Cognitive Bias Modification.
Trying to find other members of Our Team?