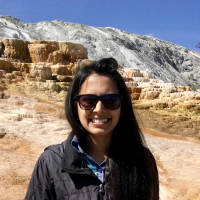 Julie Shah
Researcher
Main research area: Vision
---
Bio
---
Born in the rural southwest and raised in different cities, Julie grew up traversing the United States and eventually living across the globe. Having always held a fascination for the brain-behaviour relationship, she began her education in psychology and cognitive science. During her master's education, she developed an interest in computer modelling work, focusing on the neural network modelling of visual processing and perception. After this, she accepted a DPhil position in computational neuroscience at The University of Oxford. Julie is also deeply interested in the impact of technology on policy and ethics, and has pursued this work as well.
Julie has paused her studies to engage in fieldwork in the United States, and hopes to incorporate this experience into her future work. Artificial Intelligence has given Julie an enthusiasm for using technology to solve real-world problems in addition to an ever-growing appreciation for the human mind and spirit.
research summary
---
Julie has focused her interests in the area of computational neuroscience, specifically the neural network modelling of primate vision, invariant object recognition, and colour perception. More recently, she is interested in using biologically realistic 'spiking' neural networks to better understand the binding problem, which concerns how the brain integrates sensory information to produce a unified and coherent percept of its world.
Trying to find other members of Our Team?